6,220 y² at your project's service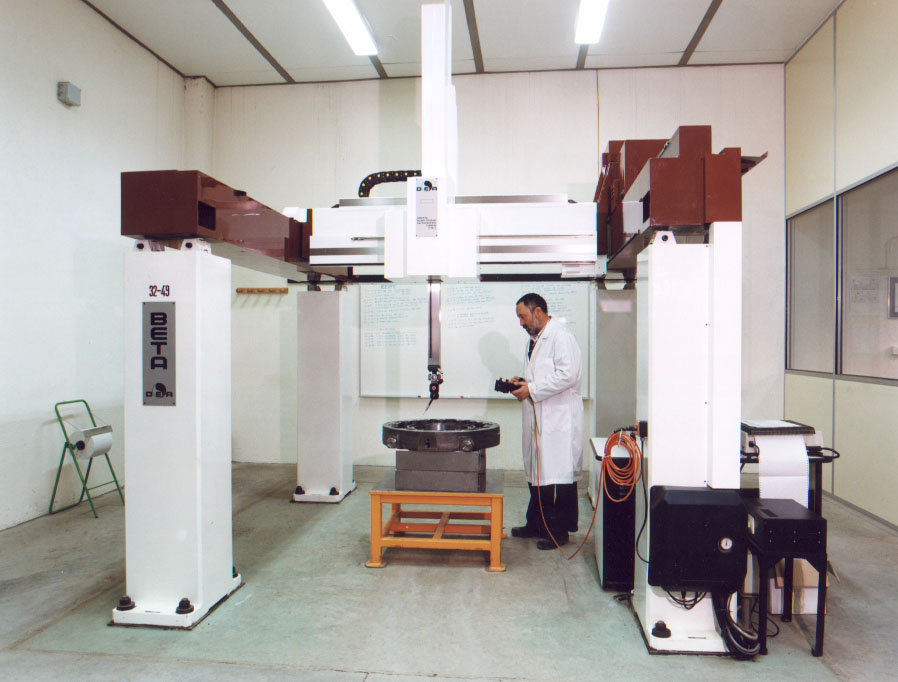 Fixed and multi-spindle drills up to 24 arms as well as radial drills up to 3.5 m arm length and 120 mm steel drill capacity.

Internal and external grinding machines.

1 automatic three-dimensional motorised control machine, with CNC, useful stroke 1800 x 1400 x 1000 (x,y,z) with electronic self-programmable measuring system.
Waldrich gantry milling machines with CNC, length up to 12.000 mm.

Hydraulic presses 200 TN.

Automatic lathe with C NC up to 6.5 m. between points, diameter up to 1,200 mm.

CNC machining centre with palletising system, surface 1000 x 1000 mm, maximum load 1,500 kg and 360o rotation.

Boring machine 160 mm. Ø bar, length 9 m. and 3 m. height.