carbon, manganese and other alloy steels
Specialists in the moulding and machining of large parts in short series in carbon, manganese and other alloy steels.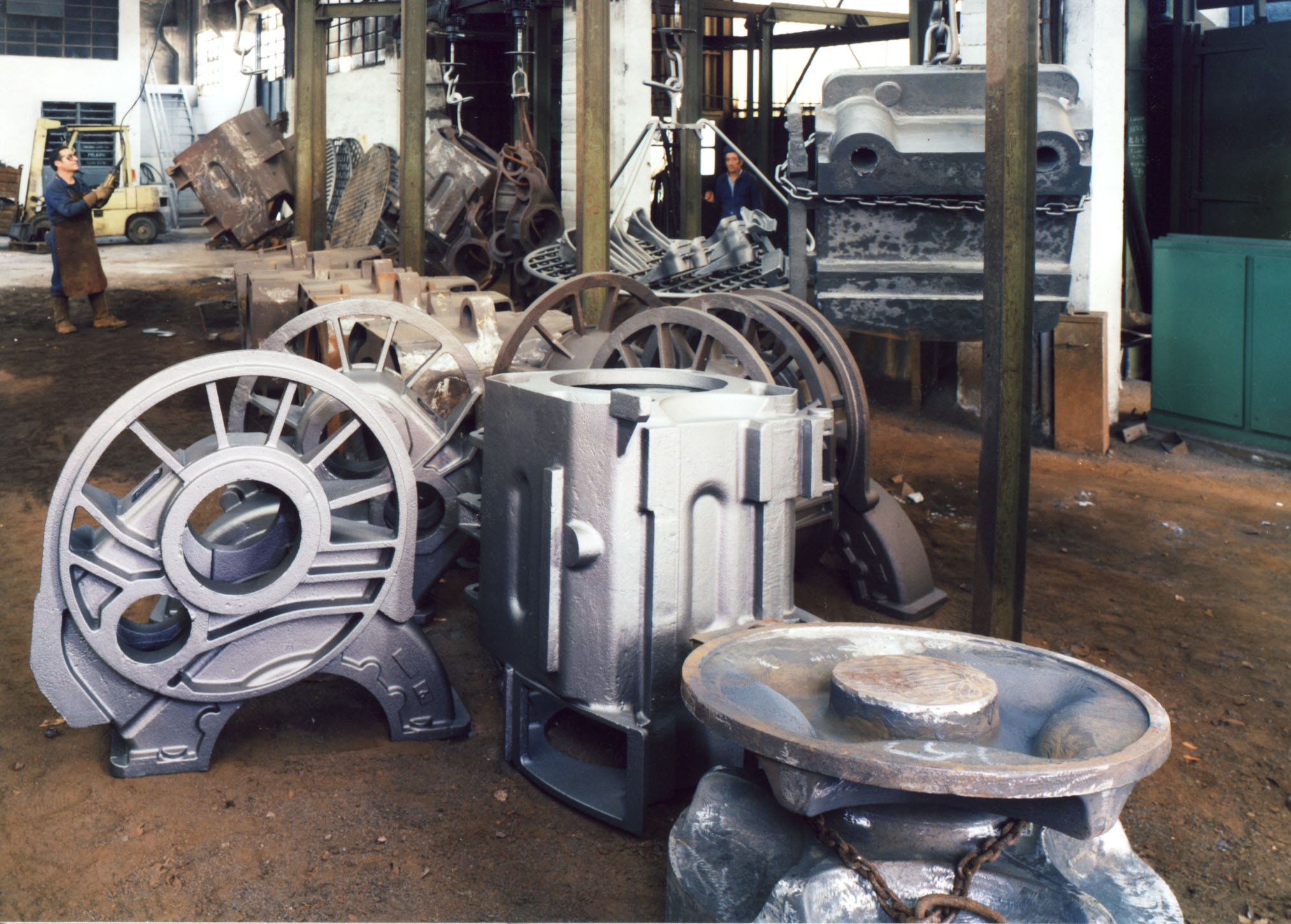 Our experience and knowledge of the special characteristics of carbon steel allow us to undertake the moulding and machining of highly complex parts, such as some electric motor housings, ampoules or dies.
Other common carbon steel parts are railway material and equipment (bogies, axle boxes, etc.), parts for the iron and steel industry and the manufacture of capital goods.
Manganese steels, also known as austenitic steels or Hadfield steels, are non-magnetic and non-conductive steels, with an initial hardness of 190 HB ± 25. These steels harden on cold impact up to values of 500 HB, which makes them very suitable for parts that require high resistance to wear and material fatigue.
Such as track switch cores, in which Amurrio is a recognised international leader.
Other common applications for austenitic steels are jaws, bars or cones and bollards, as well as parts for desalination plants, quarries, cement works or mining.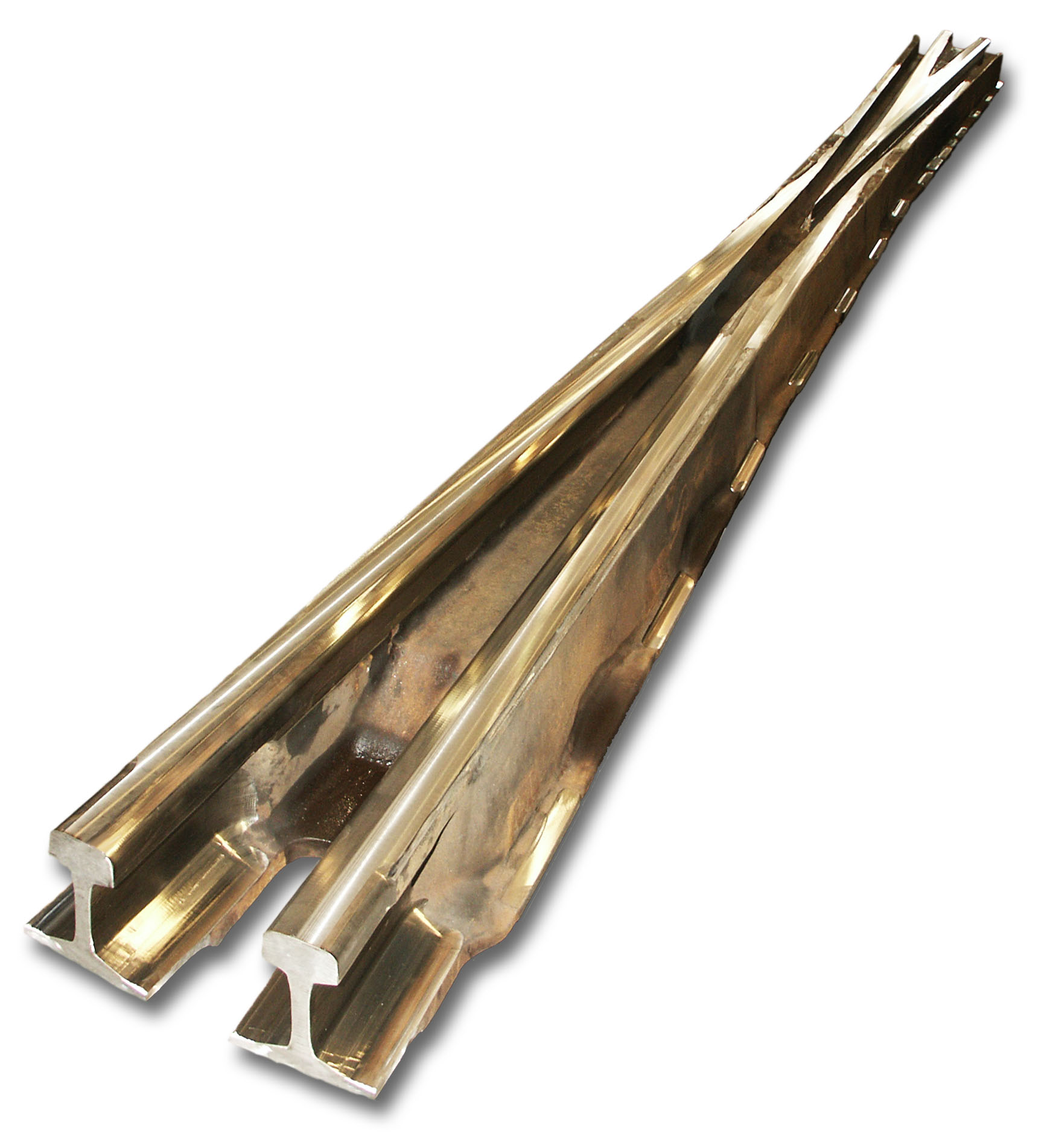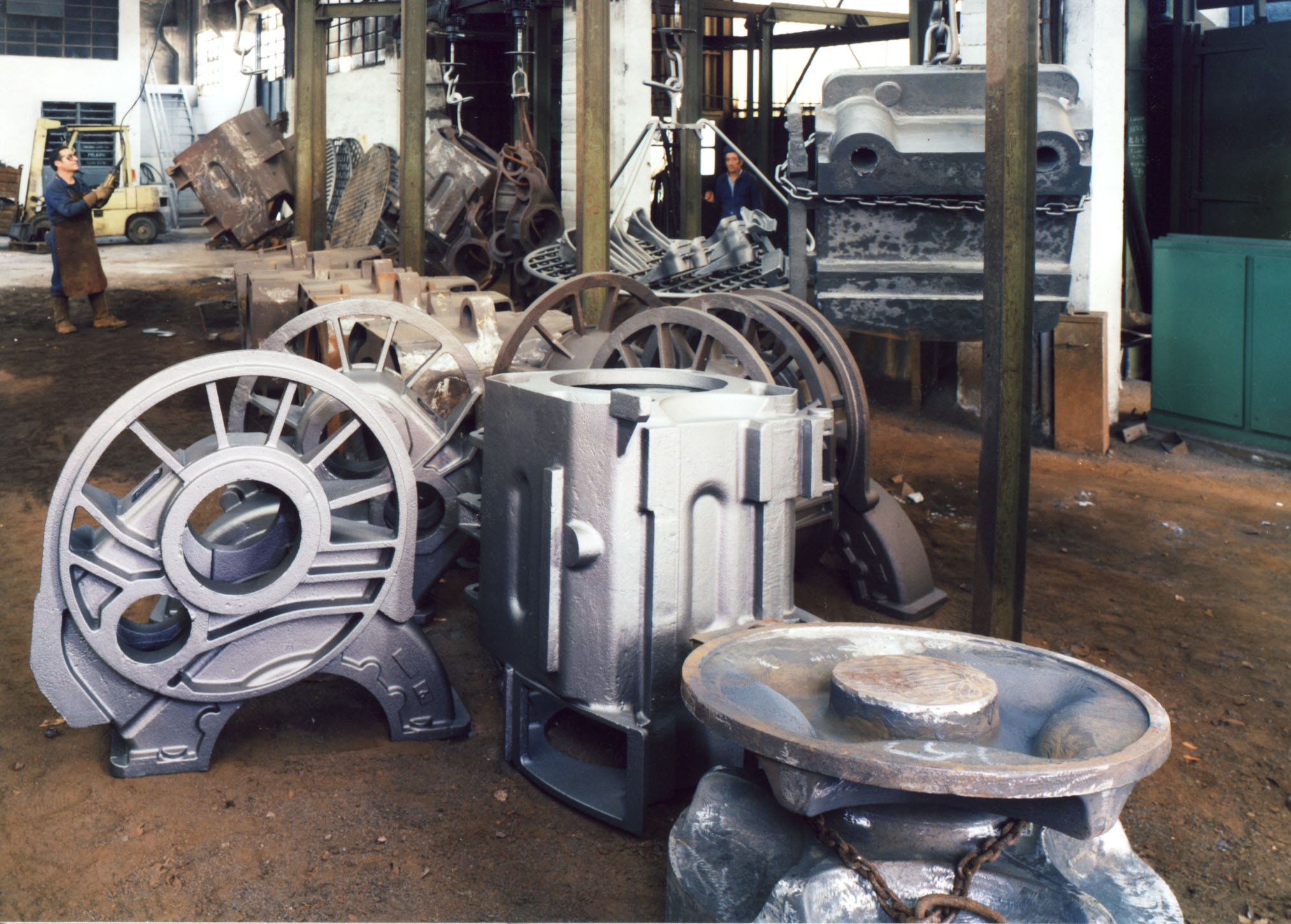 We mould parts in any type of alloy steel according to customer specifications, such as parts for dies, housings, shipbuilding, mining, cement, etc.
 
UNE
ASTM
DIN
AENOR
BSS
Non-alloy general purpose
AM 38
A 27 60-30
GS-38,2
E 20-40 M
–
AM 45
A 27 65-35
GS-45,3
E 23-45 M
BS 3100 A1
AM 52
A 27 70-36
GS-52,3
E26-52 M
BS 3100 A2
AM60
A148 80-40
GS-60,3
E 30-57 M
BS 3100 A3
General purpose low alloy
AM 32 Mn 5
A148, 80-50
GS-20 Mn 5
–
BS 3100 A4
AM 30 Mn 5
A 148, 90-60
GS-30 Mn 5
30 M 6-M
BS 3100 A5
AM 25 CrMo 4
A 148, 90-60
GS-25 CrMo 4
25 CD 4-M
–
AM 34 CrMo 4
A 148, 105-85
GS-34 CrMo 4
35 CD 4-M
BS 3100 BT1
AM 42 CrMo 4
A 148, 115-95
GS 42 CrMo 4
42 CD 4-M
BS 3100 BT2
AM 30 NiCrMo 7
A 148, 120-95
Gs-30 Ni CrMo 7
–
BS 3100 BT2
For low temperature work
AM C 15 K
A 352,LCA/LCB
Gs-Ck 16
FA-M
BS 3100 AL1
AM 10 Ni 10
A 352, LC2
GS-14 Ni 10
FC 2-M
BS 3100 BL2
For work at elevated temperatures
AM C 20
A 216 WCA/WCB
GS-C 25
A 42 C-M
–
AM 18 Mo 5
A 356 Grado 2
GS-22 Mo 4
20 D 5-M
BS 3100 B1
AM 18CrMo 05,5
A 356 Grado 6
GS-17 Cr;p 55
18CD 2 05-M
BS 3100 B2
AM 17 CrMoV 05,11
A 356 Grado 9
GS-17 CrMoV 5 11
15CDV 4 10-M
–
Abrasion resistant
AM-X 120 Mn 12
A 128 Grado A
G-X 120 Mn 12
Z 120 M 12-M
BS 3100 BW 10
AM-X 120 MnCr 12,2
A 128 Grado C
–
Z 120 MC 12 02-M
–